Naturopathic Medicine at Nobleton Chiropractic and Rehab
What is Naturopathic Medicine?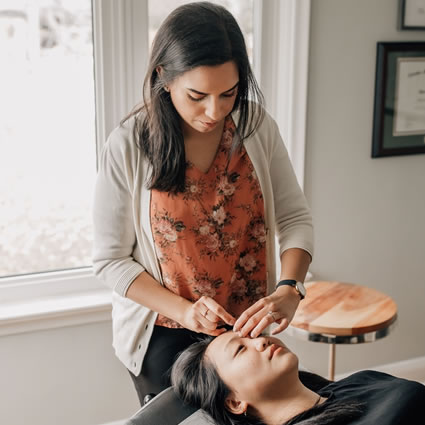 Naturopathic Medicine is a distinct form of primary health care which combines traditional natural therapies, with modern evidence-based scientific knowledge. It focuses on strengthening the foundations of health, in order to prevent disease and work towards making effective and sustainable changes that are beneficial for your health.
Naturopathic doctors aim to determine the root cause of illness rather than suppressing symptoms, so that patients can be provided with a long-term solution for their health concerns.
As part of your initial intake, Dr. Navleen will work with you to take a complete health history in order to understand all the mental, physical and environmental factors that may be affecting your health. This allows her to provide you with an individualized treatment plan that is unique to your specific health concerns and goals!
Natural therapies that your Naturopathic Doctor may use as part of your treatment plan include:
Clinical Nutrition & Supplementation
Lifestyle counselling
Botanical medicine
Traditional Chinese Medicine
Acupuncture & Cupping
Hydrotherapy
Naturopathic doctors are able to order several conventional blood tests that are within their scope, as well as additional specialized testing such as food sensitivity tests – in order to take a closer look at some of the factors that may be affecting your health.
Naturopathic doctors are trained to successfully manage and treat many acute and chronic health concerns. These include but are not limited to:
Digestive concerns
Autoimmune conditions
Allergies & Intolerances
Fatigue & Stress
Anxiety
Depression
Diabetes
High Blood Pressure
Pain management
Headaches & Migraines
Skin concerns
Sleep issues
Thyroid conditions
Infertility
Women's Health Concerns
Schedule Your Visit
If you're not sure if Naturopathic Medicine can help with your specific health concerns, we encourage you to book a complimentary Meet & Greet with our Naturopathic Doctor to see if it's the right fit for you! We look forward to getting to know your health goals. Book today!

---
Naturopathic Medicine Nobleton ON | (905) 558-2111