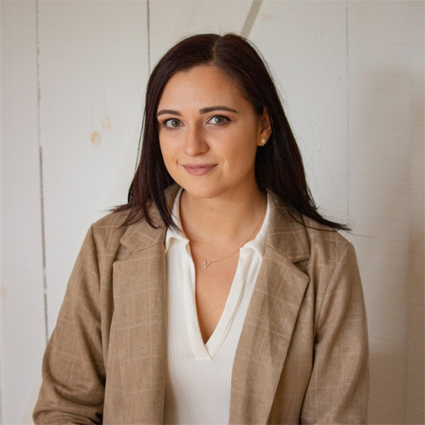 Meet Dr. Veronica Testa
Naturopathic Doctor
Dr. Veronica Testa, is a Naturopathic Doctor, licensed in Ontario. She completed her education at the Canadian College of Naturopathic Medicine where she gained her clinical experience at Robert Schad Naturopathic Clinic and the Brampton Naturopathic Teaching Clinic. Her previous education includes an Honours Bachelor of Science degree at the University of Toronto Scarborough Campus, majoring in neuroscience.
Having gone through her own health journey, recognizing the gaps in the healthcare system and personal challenges led her to seek answers in the alternative medicine space. She has since dedicated herself to diving into the research to educate and empower others with knowledge and strategies, creating treatment plans that are evidence based and tailored to the patient's individualized health & wellness goals. She advocates for an integrative and nuanced perspective, emphasizing a holistic approach.
Experience & Memberships
Dr. Testa, ND uses a variety of therapeutic modalities within her scope of practice including dietary & lifestyle counseling, nutraceuticals, botanical medicine, acupuncture, homeopathy, and running lab work, functional testing and performing physical examinations.
She is in good standing with the College of Naturopaths of Ontario (CONO) and is a member of the Ontario Association of Naturopathic Doctors (OAND) and the Canadian Association of Naturopathic Doctors (CAND).
NATUROPATHIC MEDICINE
Dr. Veronica, ND welcomes patients of all ages!
She has as an active interest in treating the following areas:
Metabolic Dysfunction
Thyroid
Hormonal Imbalances
Skin Issues
Mental Health
Fatigue
Sleep Disturbances
Stress & Burnout
Small Changes Can Make a Massive Difference
I want patients to know that they don't have to completely overhaul their life and go on an extreme diet that doesn't leave room for moderation. The best diet is one you can sustain for a long time.
Dr. Testa wants to find out how she can help patients fit those small sustainable changes into their lifestyle.
Outside the Practice
Some fun facts about Dr. Veronica: Along with English she is also fluent in French. She is also an amazing opera singer.
Learn More Today
Dr. Testa will be offering Naturopathic services in Both the Nobleton and Bond Head Locations.
If you have more questions about Naturopathic Medicine and how it can benefit you, you are welcome to book a complimentary "15 Minute Meet & Greet" with Dr. Testa. She looks forward to welcoming you to the practice!
---
Dr. Veronica Testa | (905) 558-2111