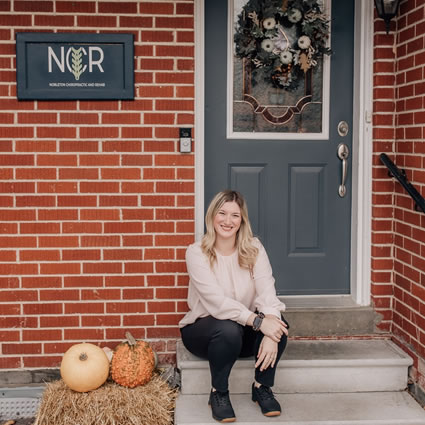 About
Nobleton Chiropractic and Rehab
Dr. Kirstie McDowell opened our practice in August 2018, fresh out of chiropractic college. "I always knew I wanted to own my own practice, but wasn't initially planning on starting it right away. I had a vision for the treatment I wanted to provide my patients and couldn't find an existing practice that was a clear fit. So I figured I might as well just hit the ground running and open Nobleton Chiropractic and Rehab!"
Recognizing a Need in Nobleton
A primary reason why Dr. Kirstie chose to set up her practice in town is there was no female practitioner in the area. She wanted people to have a choice when it comes to who provides their care. So she went looking for the perfect location and set up her practice there.
Dr. Kirstie loves the small-town environment that Nobleton has. "I like having room to breathe and grow. That's what I found here—a truly beautiful area with a real community feel," she said. That was important to Dr. Kirstie, as she grew up in the small town of Stouffville, Ontario.
She has recently opened a second practice location in nearby Bond Head. Massage therapy will also be available at that location.
Services in One Location
We offer the following at our practice:
Your Partner in Health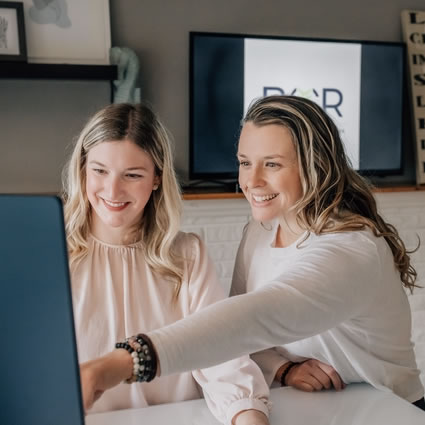 Dr. Kirstie wants her patients to engage in their own healing process and try to do more for themselves. Her ideal patient is someone who understands that it takes more than getting adjusted or receiving acupuncture; they know that adopting and maintaining healthy lifestyle habits are vital. What we offer is guidance to help patients enhance their well-being.
We can help patients with things like
Modifying their workouts for maximum results
Helping women postpartum recover from labor and delivery
Sitting properly at their workstation to avoid back pain
The Importance of Movement
You may have heard the term "sitting is the new smoking." Dr. Kirstie agrees. "I'm a huge proponent of movement." She wants to focus on how important it is to move, as that's how the body heals.
If you've had an injury, which makes movement difficult, Dr. Kirstie wants you to know that chiropractic care can help rehab some injuries. "Many people have the mentality that if they hurt their knee, they automatically need to go to a physio. Many of my patients know, however, that if they injure their knee, they can come to me for help. I will refer to physio if needed, but it's not the only avenue."
Take That First Step
Discover how our natural healthcare solutions may benefit you. Contact us today to make an appointment!
---
About Nobleton Chiropractic and Rehab