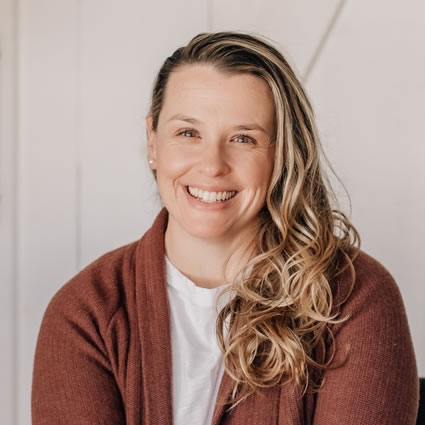 Meet Charlene McMann
Registered Massage Therapist in Bond Head
Toward the end of her undergraduate studies at York University, Charlene started investigating what she wanted to do for a career. "I've always been more connected to the holistic approach to health care." She looked into alternative therapies like Reiki, reflexology, and therapeutic touch, but decided that massage would provide a better foundation.
In 2009, Charlene earned a degree in massage from Elmcrest College in Toronto. She's registered with the College of Massage Therapy in Ontario and certified in sports massage. Charlene provides various techniques, including deep tissue and relaxation.
Seeing People Across the Spectrum
Charlene finds it fulfilling to help patients get out of pain and feel better. She enjoys working with athletes and addressing sports injuries. Charlene also cares for many prenatal and postnatal patients.
As the mother of a young son, Charlene developed a passion for treating pregnant patients when she was pregnant. "Having a child was the most liberating thing I've done, and I know the adventure and journey pregnant patients are going through." She is glad to provide moms-to-be with relief from their discomfort.
She also helps patients achieve their rehab goals along their path to recovery.
Forging Connections With Patients
Although Charlene addresses patients' physical complaints, what she loves most is connecting with her patients on an emotional level.
I take time to get to know them and hope the connection we make is what they will take home with them.
Joining the Bond Head Chiropractic and Rehab Team
Charlene opened the practice in Bond Head with Dr. Kirstie in 2021 and is one of the principals. She also has a massage practice in Schomberg, called Balance Health Studio. "Dr. Kirstie and I have similar practice philosophies and approach treatment goals similarly. She has a history of working with athletes and hockey players, and I have a background as a hockey player and a hockey referee."
Dr. Kirstie and Charlene have been talking about working together since before NCR was created and the stars aligned to have the opportunity to open a practice where they can treat along side each other.
Charlene appreciates that she and Dr. Kirstie have a patient-centred approach to treatment and provide valuable complementary therapy for the benefit of patients.
Book a Session
Experience the many benefits of massage.
---
Charlene McMann | 905-551-9523