Laser Therapy at Nobleton Chiropractic and Rehab
What is Therapeutic Laser Therapy?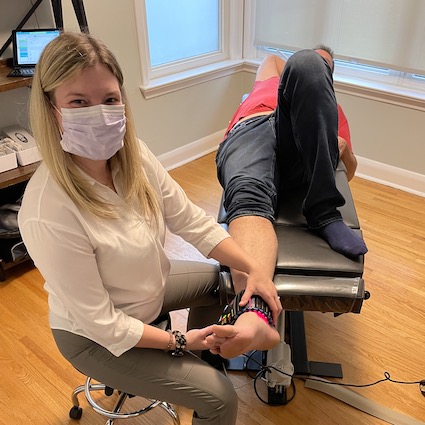 Low Level Laser Therapy (LLLT) is a safe, non-invasive and painless modality used to speed up the natural healing process of injured tissue. The treatment helps to reduce pain and inflammation, improve range of motion as well as reduce the need for pharmaceutical and/or surgical intervention. At Nobleton Chiropractic and Rehab we use a Bioflex Low Level Laser which continues to be a well-researched and supported treatment modality.
Some of the conditions that can benefit from LLLT are:
Acute or Chronic Sprain/ Strains
Haematomas
Ligament and Tendon Injuries
Arthritis
Post-Surgical Sites
Joint injury
Inflammation
Trigeminal neuralgia
Learn More Today
We'd love to help you experience the first-hand benefits of gentle and non-invasive laser therapy. Get started today when you book an appointment with us.
CONTACT US
---
Laser Therapy Nobleton ON | (905) 558-2111