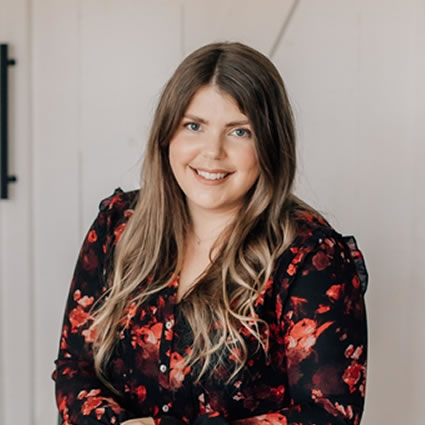 Meet Whitney Curran
Office Administrator
Whitney joined our team in August 2021 and is excited to help grow the practice. She loves to be the first smiling face to greet patients when they walk through our door. In her role, Whitney handles various administrative tasks as well as social media. Her duties also include checking patients in for their appointments and then checking them out afterward.
Education & Experience
After graduating from the University of Guelph with a degree in Marketing, Whitney returned to her King Township roots to join the Nobleton Chiropractic and Rehab team. Prior to joining the team, Whitney worked in the wedding industry for about 5-6 years.
In Her Spare Time
Whitney has a passion for decorating, designing and restoring antique furniture. When she's not working, she enjoys riding her horse Ken, exploring new trails, and spending time with her family.
Learn more about Whitney when you book your first visit with us today.
CONTACT US

---
Whitney Curran | (905) 558-2111