Meet Vanessa Foteu R. Ac, R. TCMP, RHN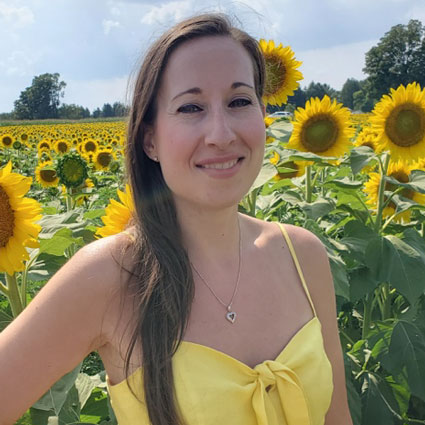 Acupuncturist, Traditional Chinese Medicine Practitioner, Registered Holistic Nutritionist
Vanessa has always been interested in the health care field even at a young age, but it wasn't until she faced her own significant health challenges in her early college years that she began to focus her studies and education towards wellness and holistic healing.
Prior to becoming an Acupuncturist, Vanessa worked as a Dental Hygienist for over 15 years and during that time had developed and expanded her interest in health, wellness, and nutrition. In 2013 she became a Can Fit Pro Fitness Instructor Specialist (FIS) and a Personal Training Specialist (PTS), where she worked in various gyms and boot camp facilities helping clients achieve their fitness goals.
Vanessa's background in fitness training inspired her to expand her education and knowledge base in Holistic healing and she soon studied Holistic Nutrition where she was first introduced to Chinese Medicine and Acupuncture. One program led to another and eventually Vanessa enrolled at a traditional Chinese medicine college, whereupon her graduation was presented with the Most Outstanding Student of the Year Award. Finally in 2018, Vanessa's holistic and wellness journey was completed and she can now practice as a fully licensed and Registered Acupuncturist and Registered Traditional Chinese Medicine Practitioner (R. Ac and R. TCMP).
Expanding Her Skills
Vanessa currently works as a professor at a Traditional Chinese Medicine College and is also a board member of TCMAC (an Acupuncture professional association). Vanessa also manages to find time to tutor and mentor to many students. In the summer of 2019, she continued to expand her skills by completing a Cosmetic Acupuncture Certification and Level I Reiki training program.
TRADITIONAL CHINESE MEDICINE
Outside the Office
In her down time, Vanessa enjoys traveling to different historical sites around the world. She values her time with her significant other, family and friends, and continues to explore and expand her understanding of natural health and healing.
Book a Session
Experience the many benefits of acupuncture.
---
Vanessa Foteu | (905) 558-2111