Meet Maja Suwart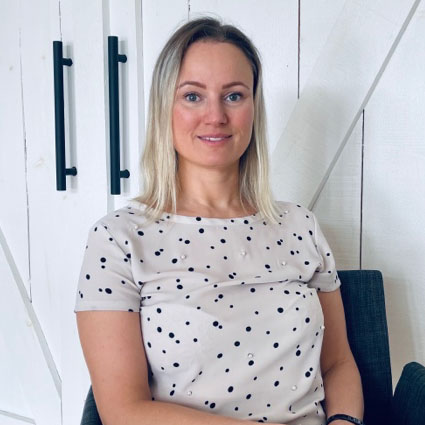 Reflexologist
Maja is a Certified Feet, Hands, and Thermogenic (Hot & Cold Stone) Reflexology Practitioner (RRPr) registered with the Reflexology Registration Council of Ontario (RRCO). Maja graduated from Centennial College in 2018, where she received a certificate in Foot Reflexology after completion of an extensive practicum. Certification in Hands and Thermogenic reflexology are the newest addition to her practice. With Thermogenic (Hot Stone) Reflexology, Maja can help you to restore, rebalance and rejuvenate the entire body and mind by using the hot basalt stones to relax the body to its deepest level.
In her past, Maja was exposed to and intrigued by natural and holistic healings due to her mother, who was a Reiki healer and homeopath. She was made aware of reflexology years ago when she received a reflex-therapy treatment in one of the healing spas. The outcome of the treatment was beyond her highest expectations. She was not expecting such a pleasant and unique healing experience as she felt at that moment. Since then, Maja has been drawn to learning about reflexology and wanting to share her experience with others. This became her career pathway later in life.
As a huge fan of natural preventative and relaxational therapies, Maja looks at the human body as a self-healing organism. Continuously learning about the human body gives her an understanding of its utmost capabilities to create balance and harmony within oneself. The state of the inner environment is crucial to the well-being of an individual!
Book a Session
Experience the many benefits of reflexology.
---
Maja Suwart | (905) 558-2111