Eve Sales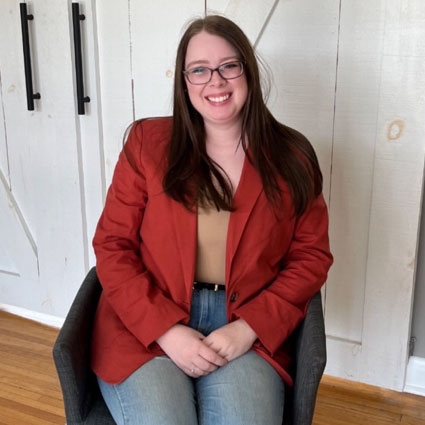 Office Administrator
Eve joined our team in March 2023 and is thrilled to be adding to her knowledge of office administration within the clinic. She has experience in business admin and social media management and loves to build relationships with our patients. In her role, Eve handles various administrative tasks as well as social media content for both clinic locations.
Education & Experience
Eve has recently graduated from Georgian College in the field of Aviation Business Management. She has worked in the administrative field for over 4 years in various environments. Eve has decided to pursue her passion directly in Administration with this clinic and is excited to gain her CHRP designation in the future.
In Her Spare Time
Outside of the clinic, Eve has a passion for working with pets as a sitter and boarding attendant, and she loves to spend time with her friends and family any chance she gets.
Learn more about Eve when you book your first visit with us today.
---
Eve Sales | (905) 558-2111