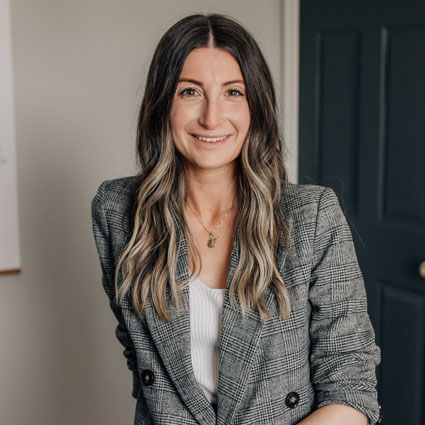 Meet Dr. Stefania Iovine, ND
Naturopathic Doctor
Dr. Stefania Iovine, ND is passionate about helping you get to the root of your health concerns. Her approach to healthcare is comprehensive and accounts for the physical, mental, emotional, and spiritual aspects of an individual. She attempts to piece together how each individuals unique life experiences may be contributing to their current health state.
Dr. Stefania's goal is to help her patients recognize and remove obstacles that stand in the way of reaching their goals, and empower her patients to take an active role in their health journey. She uses a variety of healing modalities depending on your concerns and comfort levels such as dietary interventions, lifestyle counseling, supplements, herbal medicine, acupuncture, and homeopathy.
EXPLORE OUR SERVICES

Treating a Wide Range of Conditions
Dr. Stefania welcomes patients of all ages and health concerns! She is trained in treating a wide range of conditions including but not limited to:
Hormonal Concerns
Thyroid Dysfunction
Digestive Complaints
Metabolic Dysfunction
Chronic Pain
Fatigue
Sleep Disturbances
Stress and Burnout.
In addition, she is trained in Facial Rejuvenation Acupuncture, which naturally addresses common concerns such as wrinkles, sagging skin, scars, oily skin, and dark circles.
Book Your Appointment
Dr. Stefania looks forward to being a part of your health team!. Get to know more about her when you book an appointment with us today.
---
Dr. Stefania Iovine | (905) 558-2111