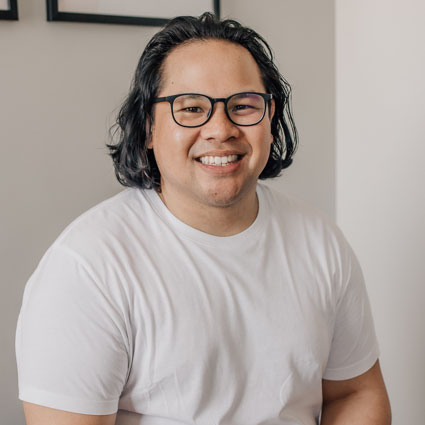 Dr. Ryan Garcia
Chiropractor, Contemporary Acupuncture
Dr. Ryan grew up playing various sports, but ultimately fell in love with hockey. He played competitively up till his senior year in high school to focus on his studies at McMaster University. At McMaster, Dr. Ryan graduated with a Honours Bachelor of Science in Kinesiology and was an student therapist for the McMaster Football team for two seasons, which motivated him to continue his education further. Obtaining his Doctorate of Chiropractic at the Canadian Memorial Chiropractic College.
Dr. Ryan's practice is focused on patient-centered care. This includes evidence based manual therapy, soft tissue therapy, acupuncture, rehabilitation, & patient education. Feel good, move good & be happy.
Within the Community
Dr. Ryan loves being involved within the community especially if it involves hockey. But as of recently, he found a passion for skateboarding. At the start of the pandemic, he decided he wanted to learn how to skateboard. Since then, he hasn't looked back and continues to learn new tricks. It is an activity that Dr. Ryan enjoys doing as it allows him to stay physically active and connect with members within the community.
Book Your Appointment
Get to know more about him when you book an appointment with us today.
BOOK NOW »

---
Dr. Ryan Garcia | (905) 558-2111